Tis the Season
Posted On October 2, 2016
Is there anything more irresistible on a chilly autumn day than a piping hot and fresh from the oven apple pie? I think not, and good thing we are just back from apple picking at Barton Orchards in Poughquag, NY! If you live in the Hudson Valley, this place has everything (and I mean EVERYTHING) for families to enjoy a great day together. There are corn mazes, hay mazes, potato sack slides, jumping houses, football tosses, bean bag tosses and, of course, apple and vegetable picking. What a great time…. or as they say…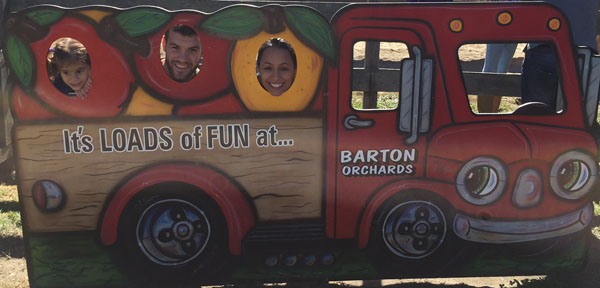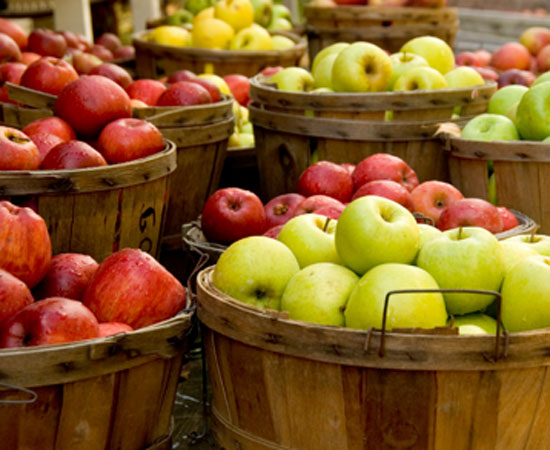 Which leads us to today's post, Apple Pie! With so many apples, I just had to pop out a few apple pies today.  Since the recipe I love is so easy I thought I'd share it. I hope you enjoy it and as we say have some HAPPY PIE! =) xo Nicole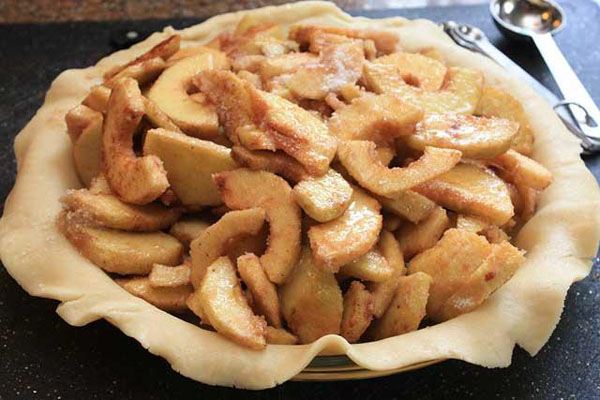 Apple Pie
Prep time:
Cook time:
Total time:
This is the apple pie filling recipe. Look in the Notes for the Pastry for Double-Crust Pie
Ingredients
1 Pastry for Double-Crust Pie
6 cups thinly sliced, peeled Granny Smith apples (about 2½ pounds)
1 tablespoon lemon juice
¾ cup sugar
2 tablespoons all-purpose flour
½ teaspoon ground cinnamon
Instructions
Prepare and roll out the Pastry for Double-crust pie.
Line a 9-inch pie plate with half of the pastry. Using a fork, poke the bottom of the dish several times.
Sprinkle the apples with the lemon juice. In a large bowl, stir together the sugar, flour and cinnamon.
Add the apple slices to the mixture.
Gently toss them until evenly coated.
Transfer the apple mixture to the pastry-lined pie plate.
Trim the bottom pastry to edge of pie plate.
Place the second pastry over the apples and cut several small slits in the pastry.
If there is any leftover dough, roll it out and using cookie cutters decorate the top of the pie.
Brush top of pastry with some milk.
Bake in 375 degree oven for 60 minutes.
Cool on wire rack.
Notes
Pastry for Double-Crust Pie Prep: 15 minutes Makes: 2 Piecrusts

2¼ cups all-purpose flour
3/4 teaspoon sale
2/3 cup shortening
10 tablespoons cold water

1. In a medium bowl, stir together flour and salt.
2. Using a pastry blender, cut in the shortening until pieces are pea-size.
3. Sprinkle in 1 tablespoon of the water at a time until the flour mixture is moistened.
4. Divide the dough in half and form each half into a ball.
5. On a lightly floured surface, using your hand, slightly flatten the ball.
6. Roll the dough from center to edges into a circle 12 inches in diameter.
7. To transfer pastry, wrap it around the rolling pin, unroll into a 9-inch pie plate. Ease pastry into pie plate without stretching it.
8. Fill the the pie and repeat process for the top dough.
9. Once top dough is transferred, cut slits to allow steam to escape and crimp edge as desired.