Limoncello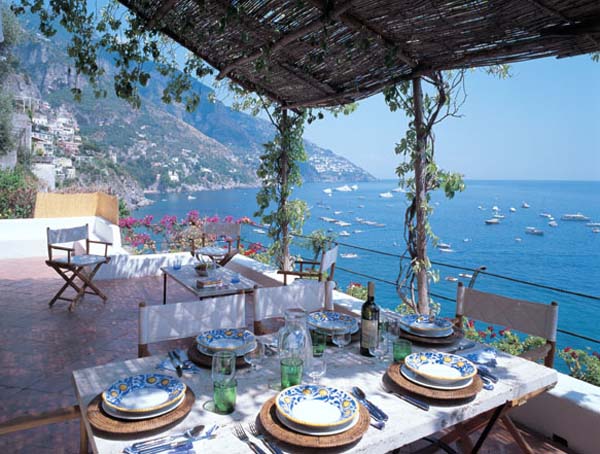 Every time I visit Italy, I have to visit one of my favorite spots  along the Amalfi Coast, Positano.  The beautiful views, curved roads and welcoming locals are unforgettable… but the limoncello steals the show!  Here is a recipe that will make you feel like you are sitting on a balcony overlooking this beautiful fisherman's village.  Salute!
Ingredients
10 Lemons
1 (750-ml) bottle of vodka
3½ cups water
2½ cups sugar
Instructions
Using a vegetable peeler, remove the peel from the lemons in long strips.
Place the lemon peels in a 2-quart pitcher. Pour the vodka over the peels and cover.
Steep the lemon peels in the vodka for 8 days.
Add the water and sugar to a saucepan over medium heat and stir continually until the sugar dissolves, making a simple sugar.
Cool the simple sugar completely and then pour the sugar syrup over the vodka mixture.
Cover the mixture and let stand at room temperature overnight.
Strain the limoncello through a mesh strainer, discarding the peels.
Transfer the limoncello to bottles.
Refrigerate until cold, at least least 4 hours and up to 1 month.
Notes
This recipe makes two bottles of limoncello.
*NOTE*
Two items are essential for making homemade limoncello, a great peeler for the lemons (trust me on this one) and a beautiful bottle to display the finished product.