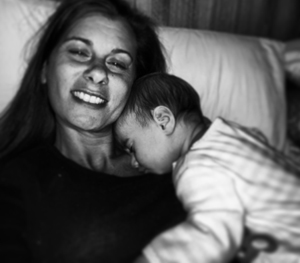 Hi everyone, I'm Nicole and I am a food enthusiast who loves to create recipes for her friends and family.  Growing up in a restaurant family, it wasn't a shock that I started cooking and baking at a young age.  Having the experience of having several generations living in one household, I was exposed to many variations of the same dish.  I quickly realized that homemade food was much tastier and healthier than anything I would buy ready-made.
What I enjoy most about cooking and baking at home is that I have control over the ingredients I am putting into my dishes.  I always try recipes several times to see if I can make it in a healthier way, shorten steps and eliminate unnecessary ingredients.  I try baking and broiling over frying and I always try to lessen the amounts of butter and sugar in my recipes.
My recipes are made up of basic ingredients that most people have in their pantry.  While I tend to shop in fish, vegetable and butcher markets most days,  all of these ingredients can usually be found in grocery stores.  I try to cook things that are quick, easy, interesting, inexpensive and delicious (and I'm working on using less pots and pans ;)
In real life, I'm a third grade teacher who realized she was spending her free time cooking, baking, taking photos and working on a computer – so I decided to combine all of my passions into this blog.  I am married to a wonderful man who is the absolute best taste-tester in the world!  I have three great step kids who I count on as my sous chefs and taste testers, and the newest edition to the family, Giada Silvia, was added in August 2013!  When she finally falls asleep is when I get to add my recipes to this blog!!
I hope that you enjoy the site and wish you ladles and ladles of yum!
XOXO
Nicole